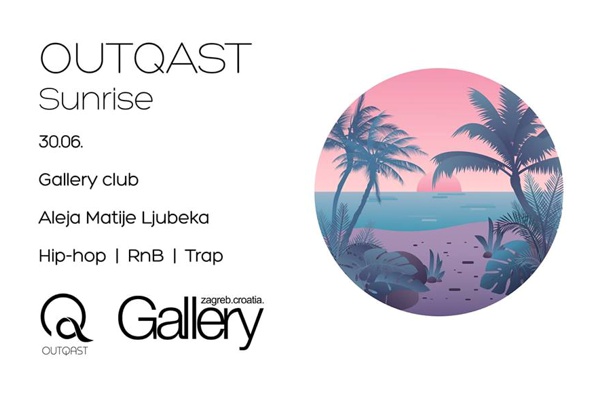 OutQast is bringing you yet another event, this time with Gallery club for an official summer kick-off. SunRise by OutQast will be your way of escaping the city night life. And for one night have the Tropical Beach experience right here in Zagreb.
From music to Dj's and the way you dress. Gallery will have a different look for one night. So be ready!!!
Bringing you DJ's from all around the world.
From Washington DC. Sani will be giving you a taste of what partying in the USA is like, and showing you how Hip-Hop should be played.
From Singapore, with years of experience producing music all around the world. Jaxtasy will be showing off how he can spin a track as good as he can make one.
For the full beach party experience. OutQast will be bringing Beer-pong for the first time in Gallery Club, so warm up your shooting arm and pick your teammates.
Dress code: Classy Beach Attire
Hip-Hop / R&B / Trap
Info and reservations: 0994442444
Izvor: Press